What is the Hypermobility Solution?
Physical Therapy for Hypermobility Syndrome
The Hypermobility Solution is the best way to educate yourself on what causes your hypermobility pain, while you also learn how to properly implement techniques that will help you improve your posture and stability, increase your strength, mental fortitude, and significantly reduce your pain - regardless of how bad it feels right now!
Get the Hypermobility Solution
Join the Hypermobility Program Today
When you enroll with a friend during this special, limited-time period, you'll get...
TOTAL VALUE: $2,700
You can get all this TODAY at our special launch price:
Single payment when you join with a friend: $97 each!
This single payment is even less than ONE average PT appointment.
Even less than a gym membership for only a couple of months. Isn't it worth it?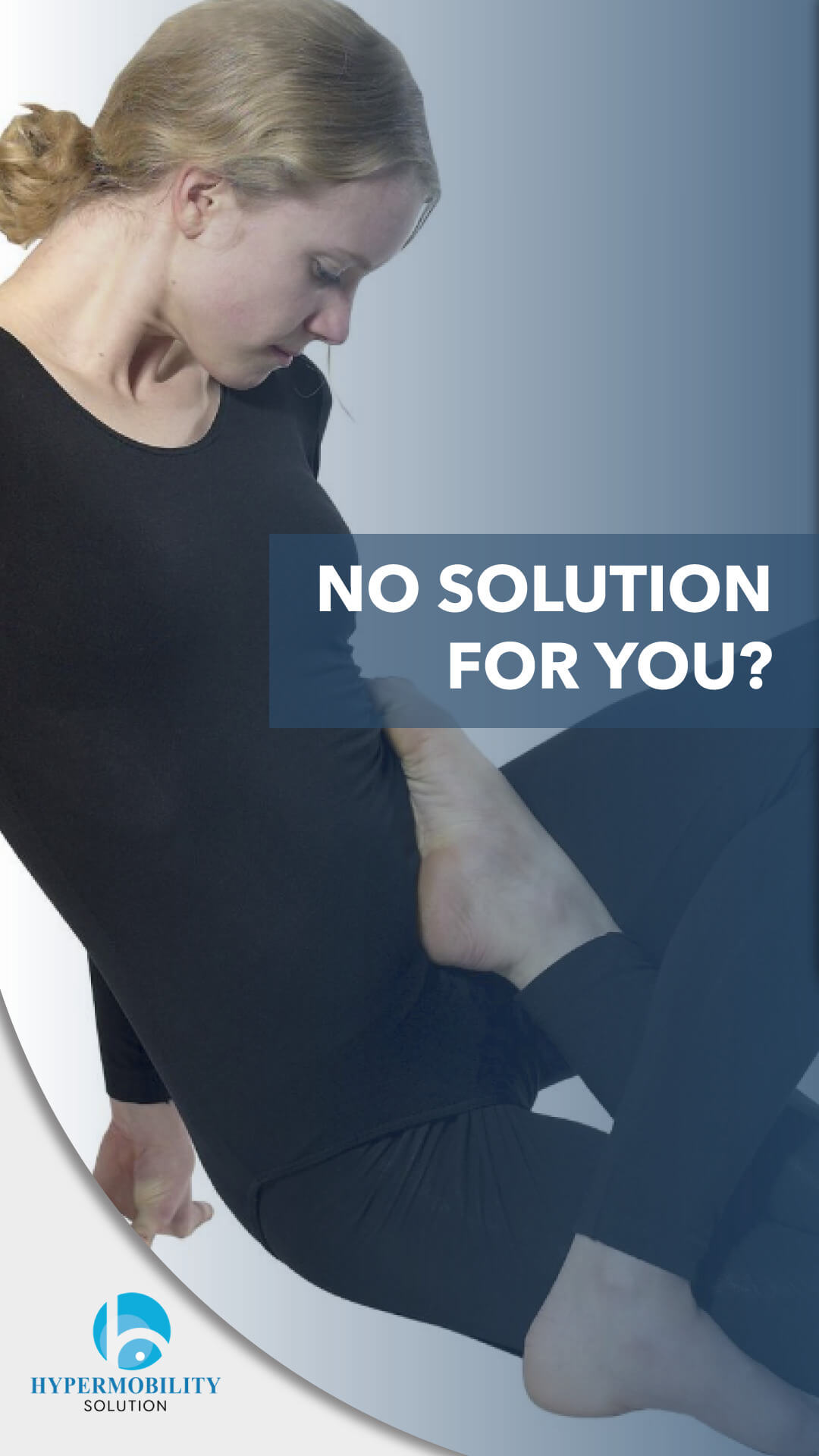 Don't miss out on getting Hypermobility Solution with 50% OFF
IMAGINE HOW MUCH BETTER YOU'LL FEEL WHEN YOU HAVE:
Weekly access to an expert on pain management and Hypermobility, who also happens to have Hypermobility herself - to help answer specific questions and support you on a pain-free journey.
Forever access to 10 weeks of training and all the related resources - from tracking sheets to detailed how-to's for every technique taught in the course.
A step-by-step guide to managing your symptoms and reducing your pain.
PLUS, exclusive lifetime access to our Hypermobility Solution Facebook community for all the symptom management support you need.
The ability to take back control of your life.
ALL this at 50% OFF when you join with a friend today!
Can't you already taste it? The sweet flavor of pain-free life?
What would you do if you didn't have to worry about pain?