You'll learn about common stress-related symptoms for people with Hypermobility, so you can easily identify them when they appear.
I'll walk you through different techniques that can help you manage your stress-related symptoms and progressively return to your baseline.
I'll help you point out the things that you can control vs. what you can't, so you can start making progress.
I'll walk you through examples and steps, so you can start implementing any of these techniques today.
What people say about working with me
Kate Skinner has helped me immensely! I feel better, I'm stronger and I can take care of my body much better now. A surgeon suggested an operation, but Kate has helped me avoid that option.
Kate gave me my life back and we are so thankful for everything she has done. I wish I would have found her sooner. I could have prevented my bowel blockage surgery if I would have got to her sooner.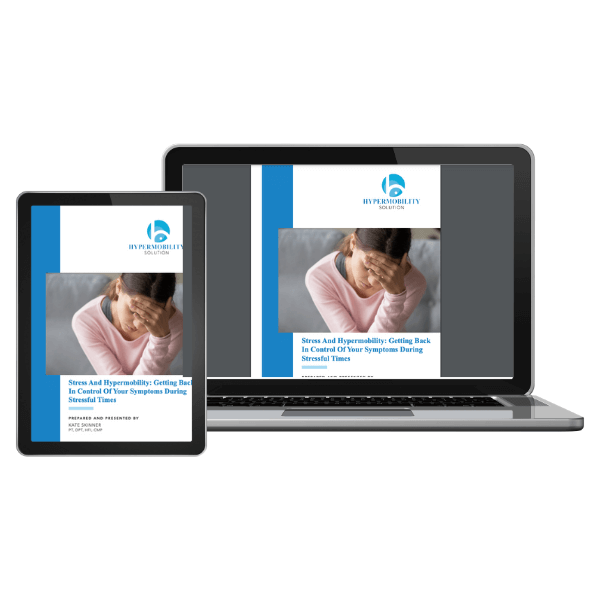 Don't miss out on this opportunity.
Even in stressful times, you have the power to positively influence your symptoms, take control over the pain and claim back your life.
In this free guide, you'll find professional (and personal) advice, techniques, and easy-to-implement tips to support you through this process.
Sign up to be among the first ones to receive a free copy as soon as I publish it.