What is the Hypermobility Solution?
Physical Therapy for Hypermobility Syndrome
The Hypermobility Solution is the best way to educate yourself on what causes your hypermobility pain, while you also learn how to properly implement techniques that will help you improve your posture and stability, increase your strength, mental fortitude and significantly reduce your pain - regardless of how bad it feels right now!
Hypermobility Solution will guide you on your path towards a pain-free life from the comfort and safety of your home, and with the accountability and support from our team & online tribe. You will make progress very week, at your own pace!
If you (or someone you care for) experience some of these:
Joint Pain
Joint Stiffness
Back Pain
Fatigue
Dislocated Joints
Dizziness
Poor Balance
Clicking Joints
Recurrent Joint Injuries
Digestive Issues
Thin Skin
Stretchy Skin
...you might be suffering from hypermobility.
You could be suffering from hypermobility issues. If left untreated, you could wind up with chronic pain and recurrent injuries. Experiencing some of these symptoms does not guarantee that you have hypermobility, which is why you should take the hypermobility test to determine if you are at risk of being hypermobile.
Maybe you haven't been diagnosed...
Maybe you have been diagnosed, and you are still processing it.
Maybe you can't seem to find clear/complete professional resources to help you understand what Hypermobility is and how to address the symptoms.
Maybe you have been diagnosed but haven't found any treatment that helps you reduce the pain.
Maybe you feel like you have tried EVERYTHING out there without success: from massage to heat treatment, from pain medication to herbal supplements….
Maybe you have done your research. You have found a couple of techniques that help with your symptoms (but hey, wouldn't it help to have some professional help from someone that has suffered from hypermobility pain herself?).
Maybe you'd just really appreciate some answers and solid guidance that can help you support a loved one suffering from Hypermobility.
For someone suffering from Hypermobility, living a pain-free life is THE MOUNTAIN SUMMIT.
You know that being able to understand the causes of Hypermobility fully and to manage your symptoms is critical to living a pain-free, happier, and healthier life.
After all the pain…
After all the unsuccessful visits to doctors, chiropractors, and other medical professionals...
After all the hours spent researching for the best treatments…
… the moment you wake up for the first time with NO hypermobility pain.
IMAGINE HOW MUCH BETTER YOU'LL FEEL WHEN YOU HAVE:
Bi-Weekly LIVE access to an expert on pain management and Hypermobility, who also happens to have Hypermobility herself - to help answer specific questions and support you on a pain-free journey, while you share your experience with others going through a similar path.
Forever access to 10 weeks of training and all the related resources - from tracking sheets to detailed how-to's for every technique taught in the course.
A step-by-step guide to managing your symptoms and reducing your pain.
PLUS, exclusive lifetime access to our Hypermobility Solution Facebook community for all the symptom management support you need.
The ability to take back control of your life.
Can't you already taste it? The sweet flavor of pain-free life?
What would you do if you didn't have to worry about pain?
You've spent hours daydreaming of considering what you would do if you didn't have any pain.
How it will feel...
What it will mean for your future... You don't know precisely how to improve your condition, but you know that you're ready to start moving.
YOU ALSO KNOW THAT THIS WILL TAKE SOME WORK AND THAT MANY APPROACHES OUT THERE DON'T SUCCEED.
Why?
Why other systems fail...
Maybe you've tried other systems without effect. Other systems fail because...
They didn't educate you on what is causing your symptoms.
They didn't set realistic goals and you lost motivation.
There wasn't a tracking system in place to monitor progress.
They don't have the medical background to create a refined system.
They focused too much on strength training and not enough on balance.
They don't know what it's like to actually HAVE hypermobility.
Join the Hypermobility Program Today
When you enroll during this special, limited-time launch period, you'll get...
TOTAL VALUE: $3,700
You can get all this TODAY at our special launch price:
This single payment is even less than two average PT appointments.
Even less than a gym membership for only a couple of months. Isn't it worth it?
I'm a Doctor in Physical Therapy and I'm also Hypermobile.
My history with hypermobility is similar to many others. Hypermobility is often misdiagnosed or worse, ignored.
Many sufferers spend years dealing with their symptoms before finally realizing the common thread and working on management.
I am a physical therapist and currently specialize in chronic pain and hypermobility. This path chose me as much as I chose it, and earned me my Doctorate in Physical Therapy in 2005 trying to solve my own muscle pain.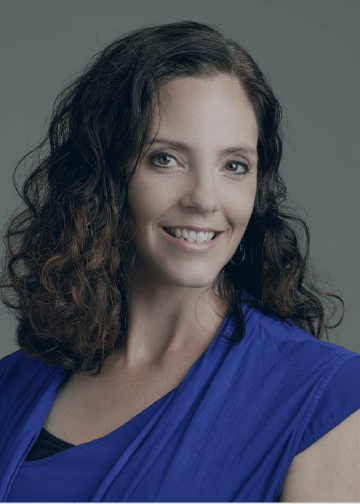 Get the Hypermobility Solution
What are you waiting for?
You want to live without hypermobility pain.
You want to start making changes from wherever you are right now.
You want to start making progress today but still remain safe.
You are ready for the Hypermobility Solution.