A Life Without Hypermobile Pain
At last, the answers you've been seeking so you can thrive without hypermobile pain and limitations.
The only thing more frustrating than living with chronic pain is being told over and over again that you have to "learn to live with it."
MANY PHYSICIANS AND SPECIALISTS WITHIN THE MEDICAL COMMUNITY DON'T UNDERSTAND HOW YOU FEEL.
You're persistently let down by doctors who don't understand your condition or recognize the pain you experience on a day to day basis. You go to doctors hoping for answers and instead are left feeling let down, fed up, and ignored. Is an over-the-counter pain medication really the best they can do for you?
IT'S A STRUGGLE TO FIND RESOURCES YOU CAN TRUST.
After your doctor couldn't give you answers, you headed online to find your own solution. At first, the hypermobility forums made you feel less alone. But after a while, they left you feeling even more hopeless as the space filled up with more complaints and no real solutions. If xo.hypermobile.87's symptoms worsened over time, will your symptoms worsen over time too?

YOU AREN'T HOLDING OUT FOR A MIRACLE CURE… YOU JUST WANT YOUR LIFE BACK.
All the while you are seeking answers that can't be found, your pain continues to interfere with your day-to-day life. You can't stretch like you used to. You can't play sports like you used to. You can't even high-five like you used to. This isn't just about masking the pain anymore. This is about getting your life back.
THIS WAS ALL HAPPENING TO ME, AND ONE DAY I SAID: NO MORE.
If the hypermobility expert I sought after didn't exist, I needed to become that expert myself.
In 2005, I earned my doctorate in Physical Therapy. Since then, I have spent years researching hypermobility and searching high and low for information that translates into physical results.

The path to understanding hypermobility has allowed me to fix myself and do the activities I love with joy instead of pain. And now...
...I'm on a mission to help YOU become the master of your symptoms so you can take your life back too.

I was
so
close to giving up when it hit me...
After years of being bounced from doctor to doctor, I finally found myself face to face with one of the great gurus in physical therapy. She was my beacon of hope who could finally answer my burning questions about hypermobility...
...Or so I thought.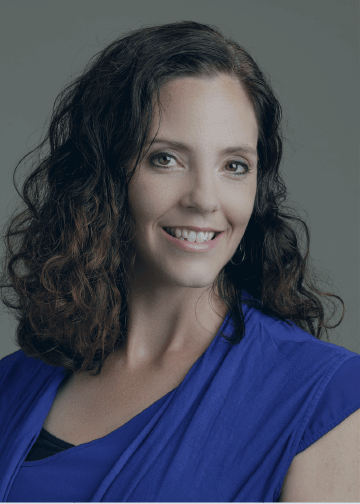 When it was my turn to ask a question, the guru looked me in the eye and she said "I don't work on people like you."
My heart sank to the pit of my stomach. My eyes started to sting. I remember thinking to myself...
If one of the great gurus of physical therapy doesn't work on "people like me", who does?
It was then that I made the decision to become the expert that could provide the answers I was looking for. If I wanted to fix myself and take my life back, I couldn't rely on another physical therapist. It had to be me.
And that's how I came to be one of the leading physical therapists specializing in hypermobility.
THAT LIFE STARTS TODAY WITH

THE HYPERMOBILITY SOLUTION
With The Hypermobility Solution, you will be able to:
This is about deeply understanding your body and your condition so you can THRIVE alongside hypermobility.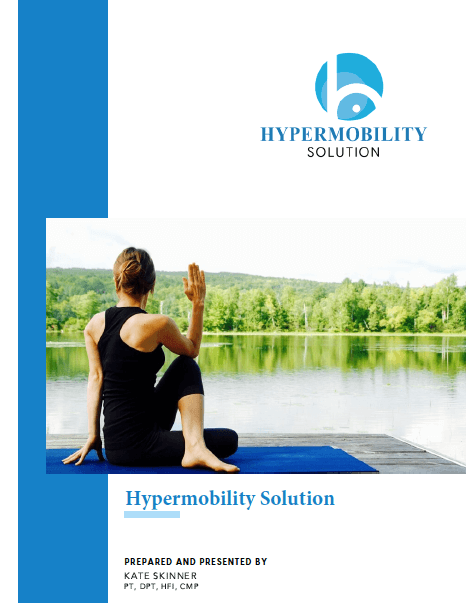 The Hypermobility Solution
The ONLY complete hypermobility education course of its kind that can help you live a life that's free of hypermobile pain.
...The 10-week program
...With IMMEDIATE results
YOU WON'T BELIEVE THE OFFER WE BRING FOR YOU TODAY
We have an offer you won't be able to refuse!

The Hypermobility Solution usually includes:
If you get Hypermobility Solution during this special re-launch period, you'll get these bonuses too:
All these resources together would
add up to:
However, today due to our special relaunch you will be able to get it for:
SO, WE'RE SAYING YOU CAN GET:
10 AMAZING MODULES.
4 GAME CHANGING BONUSES.
100% MONEY-BACK GUARANTEE. 
GET IT WHILE YOU STILL CAN!
Still not convinced?
How about this?
All the perks of the Hypermobility Solution